To All The Books I Read In 2018 (Yes, All 37 of You)
Happy New Year, everybody!
Before I list down my most anticipated reads for 2019 (gosh, it's 2019 already, you guys!), let me first write mini love letters a la Lara Jean to all the books I've read for 2018.
I don't keep a TBR list nor do I follow a strict "reading goal" each year, but in 2018 I managed to read 37 books in total.
I know a lot of people read a hundred books a year, but 37 is honestly quite a lot for a busy-bee like me.
Anyway, enough chitchat. Here's a look and review of my best and worst reads for 2018:
Tower of Dawn by Sarah J Maas
To be perfectly honest, I never expected to like you, ToD.
As it is, Chaol Westfall is my least favorite character in the entire Throne Of Glass series, and I wasn't keen on reading a book solely about his arc. But lo and behold, you were a surprisingly good read. You jumped out of nowhere and gave me an adventure I didn't know I needed.
I hate to admit it, but I actually developed a grudging respect for Chaol in this book, but more so for Yrene. SJM may have destroyed a couple of ships to make you, but hey, it was worth it. Well worth it.
Alex and Eliza by Melissa de la Cruz
Hello, Alex and Eliza, you huge, fluffy disappointment.
See, I love Hamilton. I truly do. I can listen to the entire soundtrack for days— and I have.
So when I knew of you, I was excited. You had a nice cover, a beautiful premise, but alas…that was all there was.
Your storytelling was painfully bland. It didn't do justice to the setting of a burgeoning United States of America in wartime, nor did the love story crescendo into something marginally interesting. You were sadly tepid. Typical. Borderline boring. I was disappointed because Alex and Eliza's love story was epic. You failed to deliver. Thank you, next.
A Study In Charlotte by Brittany Cavallaro
Oooh, I liked you.
Charlotte came into my mind fully formed; angsty, sharp, aloof. I loved how you gave a fresh twist to the classic Holmes and Watson dynamic. I quite enjoyed the snark and the chemistry between the characters. The mystery was compelling— I loved how you actually made me think and laugh and feel kilig at the same time. You were a good read, babe. Keep it up.
Warcross by Marie Lu
I've mixed feelings for you, Warcross.
You were hyped. You had an exciting premise. You were set in a future that was stark and bright and full of life. I loved those parts about you. I looked forward— and loved— the concept and the game. I loved Emika Chen and all her rainbow-haired, rebel glory and maybe Hideo Tanaka as well.
But then your mystery wasn't actually a mystery. I solved it way too easily. It didn't give me the heebie-jeebies. It didn't make me wonder or suspect anyone because the answer was right before my eyes. Even the twist, in the end, seemed a little…untwisty and expected. I loved the beginning, but sadly, you lost me halfway through.
The Sea King by CL Wilson
Oh dear, must I review you? I had high hopes for The Sea King. I waited for years for you, even. Your predecessor, The Winter King, was pretty enjoyable, albeit its tacky, cheesy cover.
Unfortunately, all I got for my trouble and vigil were unlikeable characters, a story that was all over the place and bad smut. Did I envision The Sea King to be Jason Momoa in all his Aquaman glory? Maybe I did. However, it's really hard to take a hero named Dilys (it means anchovies in my language) Merimydion seriously. I wanted to like you, I really do, but I guess I've had my fill of Mary Sues and bad romance for now.
The Demon King by Cinda Williams Chima
My, you were a long, long read.
I was promised a lush epic and I must admit that your worldbuilding was intricate. I loved how you laid out the stage for the next books. It's just that, reading you felt like plowing through the mud, boo. So much buildup, but in the end, nothing really happened. I'm not sure I have the mental capacity to go on with this series f every book will have the same pace.
The Maps That Contain Us by Marla Miniano and Reese Lansangan
I'm *this* close to giving up on "Filipino poetry and flash fiction", probably because most of them are just hugot lines being peddled as actual literature. I can't count how many times I've cringed at bad "poetry". Still, I took a chance in you because I've been reading Marla since her Candy Magazine days of old, and I trust her.
Thankfully, you didn't disappoint.
Unlike most poetry books out there, you actually delivered with bittersweet, wistful writing. You made sense, and I appreciate that. I wish all other poetry books took their time as you did.
Dear Distance by Luis Katigbak
I fell in love with the late Luis Katigbak's writing a long time ago when I first read his short story "Passengers" and subsequently felt a stab to my heart. You, Dear Distance, were a welcome respite in the middle of my reading slump. A collection of Mr. Katigbak's words were just what I needed. This was satisfying, and I'm glad that his words live on through you.
The Cruel Prince by Holly Black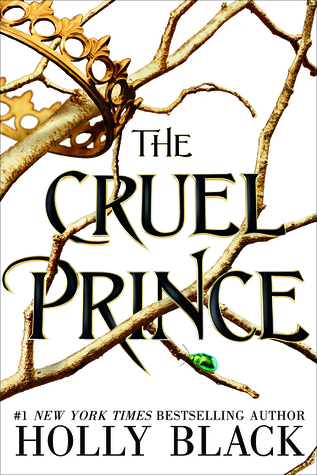 I normally don't spend money on subscription boxes, because they're painfully expensive. Also, there's no guarantee that you'd like the book inside the box. Most people find the element of surprise fun, but I'm not most people. I don't want to shell out cash on something I won't enjoy.
That being said, I got a subscription box solely because I knew it was going to contain you, a hardcover copy of The Cruel Prince. I just had a gut feeling, and I am ever so glad that I took the chance.
You, my friend, were so brutal, so ruthless. I liked you a lot. I don't quite agree that Prince Cardan is comparable to Rhysand, but still, I loved the angst against the faerie backdrop. You were worth the subscription.
When Dimple Met Rishi by Sandhya Menon
Ooooh, you were fun. You were just what I needed to wind down after a stressful day at work. I loved the fact that you didn't take yourself too seriously. You were nice and light; fluffy and just a touch improbable.
However, I think you're the last YA contemporary book I'll pick up in a long time.
The Hazel Wood by Melissa Albert
Hi, Hazel. You were a hit or miss. I liked some parts of you and thought that you were quite creepy. However, you lost me somewhere towards the end. I think you were striving to achieve something but fell short of it. We also need to work on some plotholes. Like passport for ex-storyland creatures? What does that even mean?
Also, the fact that you were set in New York (like a bajillion other novels out there) kind of chafed on me a bit. So yeah, hit or miss.
Daughter of Smoke and Bone by Laini Taylor
Strange the Dreamer was one of my best 2017 reads and so I wanted to get my hands on more books by Laini Taylor. I truly enjoyed your worldbuilding and storytelling. Laini just has a way with words, no? The setting— the fairytale city of Prague— was quite perfect.
The angels part of the plot is also reminiscent of your era— i.e. the early 2010s when angels were all the rage. I loved your storytelling and quite enjoyed the love story, even if the male protagonist bordered on the Gary Stu . too bad the rest of the books were a drag.
An Ember In the Ashes by Sabaa Tahir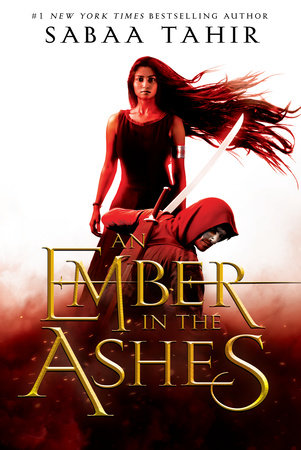 Sometime around 2017, I think I swore I won't touch another dystopian novel, but here we are. An Ember In The Ashes, you broke all my vows. Trampled upon them. Crushed them beneath your heel.
I loved how all of your characters were so fleshed out. I found myself rooting for Laia, Elias, and Helene in equal measures. even the antiheroes. The plot was fast-paced and it left me breathless more than once.
Also, can I just say how much I love Keris Veturia as a villain? She is one biatch I wouldn't dare cross. She's so insane, I love her.
A Torch Against The Night by Sabaa Tahir
Okay, by this time, you probably know that I'm already sold. This second book in the series was even better than the first— and that's a feat not a lot of authors can accomplish. A Torch Against The Night, you were so bloody, you could give GoT a run for its money. Your characters grew up right in front of my eyes! Their choices broke them and reformed them and I was all for it. I think it's also important to mention that I was rooting for Helene Aquila all the way. You were one of my best reads this year. God bless Sabaa.
A Reaper At The Gates by Sabaa Tahir
Hello, Reaper, you crazy rollercoaster ride you. I must say that I found Elias a tad bit annoying here. I kept saying "Hoy Elias, get your act together, you dumb child!" because, let's face it, he kind of made a lot of dumb decisions.
Still, you didn't disappoint. I loved how things unfolded. I love the big reveals and the cliffhangers. I still love Keris and her ruthlessness. You dropped so many bombs left and right and I relished each one. I can't wait for the last book in your series.
A Court of Frost and Starlight by Sarah J Maas
Hello, you utter waste of money. LOL, don't get me wrong, I love this series, but honestly, this filler fluff book isn't worth the Php600+. If anything, it was all fanservice. It was fun, yeah, but that's all there was to it, really. Guess I'll hold out for the next book, where hopefully everything makes sense again.
The Demon Race by Alexandria Warwick
I got you as a review copy from the author, and I appreciated that a lot. Unfortunately didn't connect with you no matter how I tried. I loved the concept, I truly did, but I had quite a hard time envisioning the world you were set on. The storytelling wasn't as fluid as I wanted it to be either. Maybe someday we'll work out someday.
My Lady Jane by Brodi Ashton, Cynthia Hand, and Jodi Meadows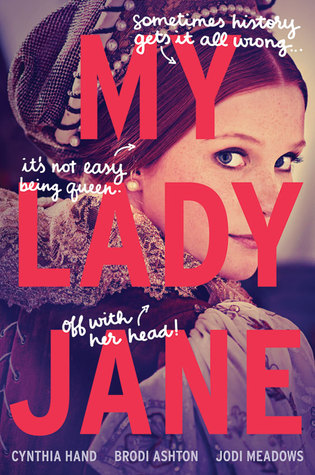 Ooooh, girl, you were fun. Hilarious. I love my retellings and by far, you're one of the most enjoyable ones I've read in a long time.
Carry On by Rainbow Rowell
I've slept on you for so long, and for that I'm sorry. I'm sorry okay! I guess I just wasn't ready for a full-length DraRy fanfiction. But now I've seen the light and I bless the day I picked you up on the crates of Big Bad Wolf.
Carry On, you were one of my best reads this year. You introduced me to my new favorite beautiful fictional gay boys. You gave me Baz, and he is a pure ray of sunshine. You gave me a truly compelling story that was equal parts entertaining and heartwarming. I can't wait for Wayward Son.
Something Wonderful by Judith McNaught
I can't believe I've never picked up a Judith McNaught novel until this year. You were well worth the wait. I never thought I would enjoy a classic Regency romance, but I did. I truly did. I especially love it when the heroes wallow in guilt and remorse when they've realized that the love of their life is gone. I simply couldn't get enough.
Almost Heaven by Judith McNaught
Now YOU were my favorite in the series! Ian Thornton, you can give Mr Darcy a run for his money. He was rough around the edges, so dashing, dangerous and so freaking romantic. Where can one find a man like you in this economy?
Once and Always by Judith McNaught
You were my least fave among the bunch, babe. I was not quite a fan of the mistressy parts. That is all.
A Kingdom of Dreams by Judith McNaught
After the disappointment of Once and Always, you were a good save. You were an entertaining emotional rollercoaster. I'm a fan of simmering, slow-burn romances and you delivered. I still love Almost Heaven the most, but you were a solid runner-up nonetheless.
The Language of Thorns by Leigh Bardugo
Hello, you pretty little thing. Whilst waiting for King of Scars, I have to sate my hunger with this bunch of stories. Some of them were creepy, others sad, all bearing Leigh Bardugo's signature writing style. I loved the cover and book art, too.
Unnatural Creatures by Neil Gaiman
Oh Neil and friends, you're full of surprises indeed. I've always enjoyed your anthologies and this one did not disappoint. With stories from Diana Wynne Jones and Maria Dahvana Headley, you were a joy to read…not to mention a sight to behold.
Neverwhere by Neil Gaiman
A Neil Gaiman book is always a good idea. As always, your rich prose and concept reeled me in. A secret world beneath London? Something only Neil Gaiman can pull off. I must admit that the progress of the story kind of slowed down towards the middle, but I enjoyed the ride nonetheless.
The Last of August by Brittany Cavallaro
Ugh, you were a huge-ass disappointment. I looked forward to reading you because I really enjoyed A Study in Charlotte. Sadly, I didn't know what was going on half the time! I didn't enjoy the angst either. Sorry.
The Last Boy and Girl in the World by Siobhan Vivian
I met Siobhan Vivian last year, during a book signing. She's lovely! Thing is, I couldn't relate to this novel at all. I really do think I've outgrown my YA novels.
Circe by Madeleine Miller
I wish I finished you, Circe. As it is, I left you half-read and ignored, even if you were written beautifully. I'm sorry. It's not you; it's me. You just caught me in an awful time. I was struggling through a reading slump that eventually got the better of me for a while there. But don't fret. I know I'll pick you up again soon when the time is right.
The Bone Witch by Rin Chupeco
Good day to you and your stunning cover, The Bone Witch. First, I picked you up because Rin Chupeco, your author, is Filipino. Second, your plot sounds amazing. Third, you've got a really nice cover. Fourth, Rin Chupeco is Filipino and she made it as an international fantasy YA author whilst still based in Manila. I wanted to know how she did it! I wanted to know what it took to be an internationally published Filipino author. I haven't finished you yet, because The Slump happened, but trust that I'll pick you up again this year.
A Crown of Wishes by Roshani Chokshi
I didn't finish you due to The Slump as well. Your writing was good, though. Maybe another try for another time.
Wounded Little Gods by Eliza Victoria
Hallelujah. You were a good cure to my reading slump, Wounded Little Gods. After a slew of disappointing books, you were the refreshing break I needed. Your story, set in the farmlands of the Philippines, was intriguing and creepy and I loved every bit of it. Thank you for pulling me out of my rut.
The Lazy Investor's Way by Vernon Joseph Go

You were given to me as a review copy and I couldn't thank Iggy Go enough. You were full of value, especially catered to Filipino yuppies and, unlike other financial books I've read, easy to understand. You didn't beat around the bush and were pretty straight-forward with your tips. I especially loved the first four chapters, where you underlined the importance of having solid values. I could gush about you on and on, and I truly owe you a full-length review. I'm just here to say that every fumbling adult needs you in their lives. God bless you and your pages.
All The Crooked Saints by Maggie Stiefvater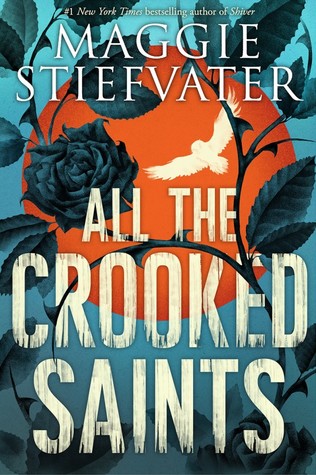 Hello, All The Crooked Saints. I waited so long for a paperback version of you and now, after many months, you're finally here in my hands and my broke ass is super thankful. I know lots of people found a lot of problems with you. Many called racism or cultural appropriation, and loads of them had the nerve to rate you 1-star without even reading! I don't know what they were thinking because I thought you were beautiful. Maggie just has a way with words that I'll always love.
You were full of lyrical prose and dreamy, magical realism. I loved every bit of you.
Muse of Nightmares by Laini Taylor
Hello, lovely.
Like some books on this list, I waited with bated breath for you. I loved Strange the Dreamer and I couldn't wait to get my hands on you. I didn't quite know what to expect when the moment finally came. I didn't know how you'd continue from your predecessor's heart-stopping cliffhanger.
As it is, Strange was better in my opinion. Don't get me wrong, I still think you're excellent. You've got your author's signature lush storytelling. It's just that, somehow, I didn't quite feel so taken with Lazlo and Sarai's…mushiness. I'm sorry. It's not you, it's me. I'm way too old for teenage romances. I was actually more interested in Eril-Fane and Azareen's arc.
Again, you were great, but I enjoyed Strange the Dreamer more.
Maktan 1521 by Tepai Pascual
Ah, Maktan 1521, we meet at last.
I've been eyeing you for years now; I can't seem to get a hold of you…until that one fateful night at Fully Booked. You were just there, sitting on the shelf, and I knew that it was fate. I first loved you for your story, because it's one that I am most familiar with. See, I was born and raised in Mactan Island. I grew up being told that my cousins and I were descendants of the great Datu Lapu-Lapu himself. My great uncles choreograph the Battle of Mactan fight scene re-enactment each April, during our festival.
I loved you for your art. It's so bold and beautiful; stark and dramatic. I wanted to see you on the screen.
There are two things that I want to get off of my chest though. One, reading this Bisaya story in Tagalog really threw me off. Regionalism? Perhaps. But to me, a Bisaya, this story is too deeply rooted that reading it in Tagalog was kind of strange.
Two, you really could do better with the lines. I know that this is a graphic novel and I'm 90% here for the art. I just wished your dialogue was as rich as the drawings.
The Bear and the Nightingale by Katherine Arden
Hello, lovely. You were an unexpected jewel. A work of art. One of the genius works that saved this slumpy year.
I knew you were good, but I didn't know you were this good. To put it quite simply, I've fallen head over heels for you. I loved your lyrical prose. You told me of the raw, wild beauty of medieval Russia and all its wonders and horrors. I loved how you took your time, allowing Vasya room to grow right in front of your reader's eyes. I fell in love with the lore.
You're a masterpiece and all other books in the series were just as beautiful. Hugs and kisses.
Final Thoughts
Well, those are all my reads for 2018. Although I suffered from a huge book slump, I still think we did really well. I can't wait to read more books this year! After all, I just added another bunch of books from November's Book Binge Bazaar to my shelves.
What about you? What were your favorite books for 2018? Let me know by dropping a comment below. If you enjoyed reading this list, don't forget to share it to your fellow bookworms!
Til the next one!